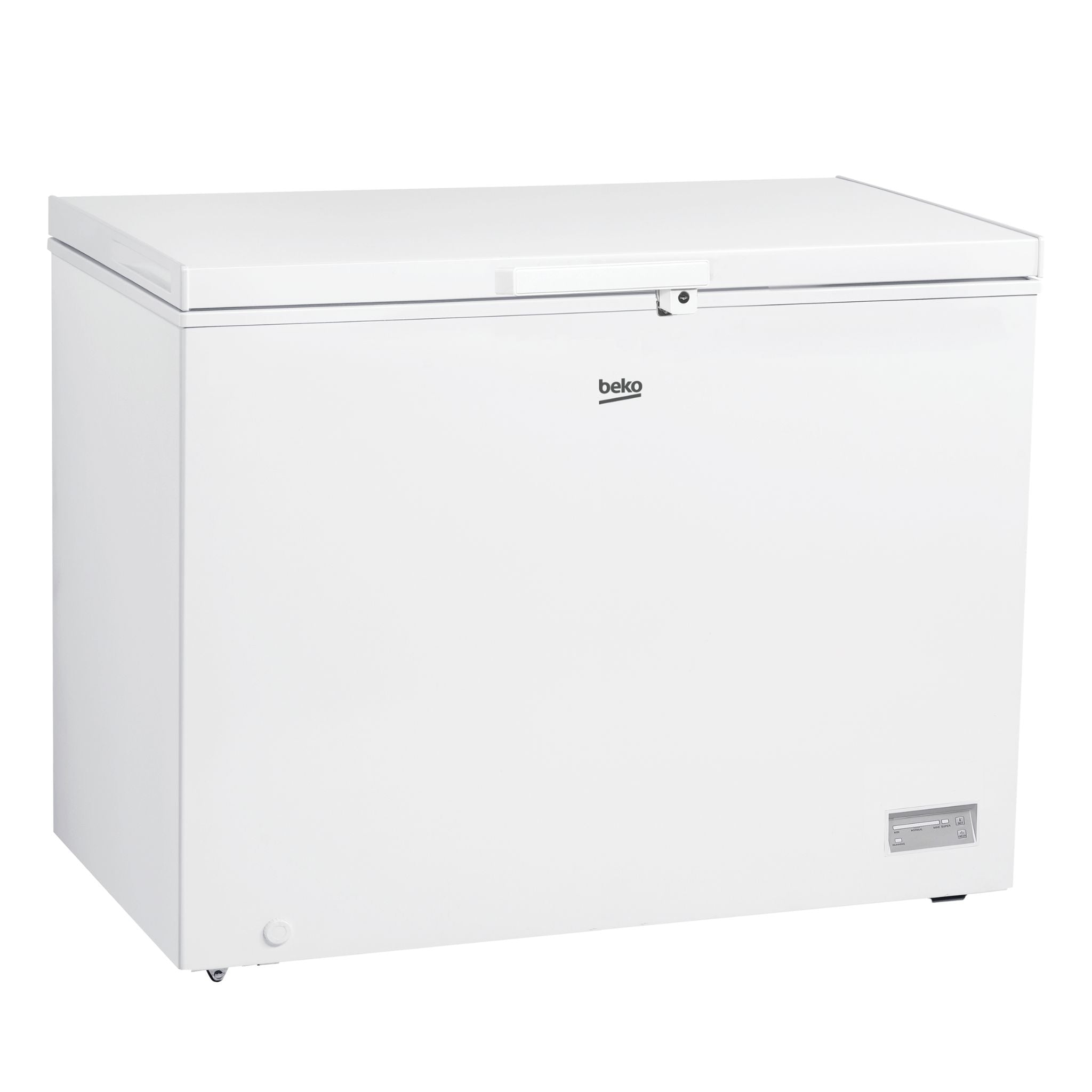 BEKO CF316WPH Chest Freezer
---
Dimension
| | |
| --- | --- |
| Length |  70cm |
| Width | 112cm |
| Height | 84.5cm |
Features
| | |
| --- | --- |
| Cooling System Type | |
| Color | White |
ProSmart Inverter Compressor
High efficiency, high durability, low noise
If your fridge is a humming, gurgling energy-hog, it's time to make the switch. Thanks to its innovative design, the ProSmart Inverter Compressor provides faster cooling with less energy and four times quieter operation than average refrigerator compressors. It adapts to temperature fluctuations quicker, keeps food fresh longer and saves on your energy bills, all at the same time.


MultiZone
Fridge to freezer with one touch
No matter what's on your shopping list, the flexible MultiZone compartment gives you extra freezer or fridge space instantly and for you to organise however you want. Adjust the temperature from -24°C to 10°C with the touch of a button and never worry how you'll squeeze in all that stuff from the store into the refrigerator.
MinFrost
Minimum frost build-up
Frost build-up in static fridges makes food stick together and the appliance consumes more energy. Thanks to MinFrost's special evaporation system, ice build-up in the freezer is dramatically reduced. That means frozen food will be preserved better and with less energy, while you'll need to defrost less frequently.