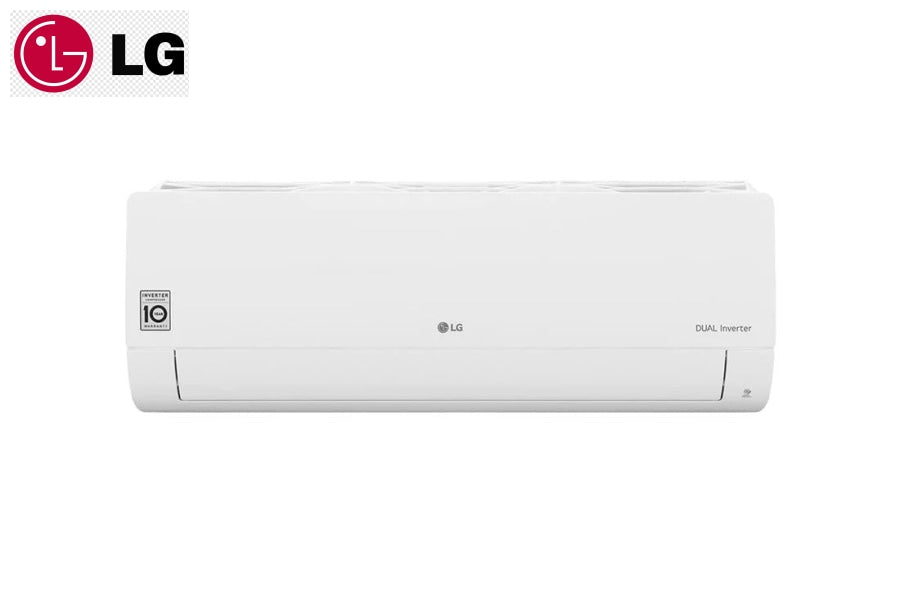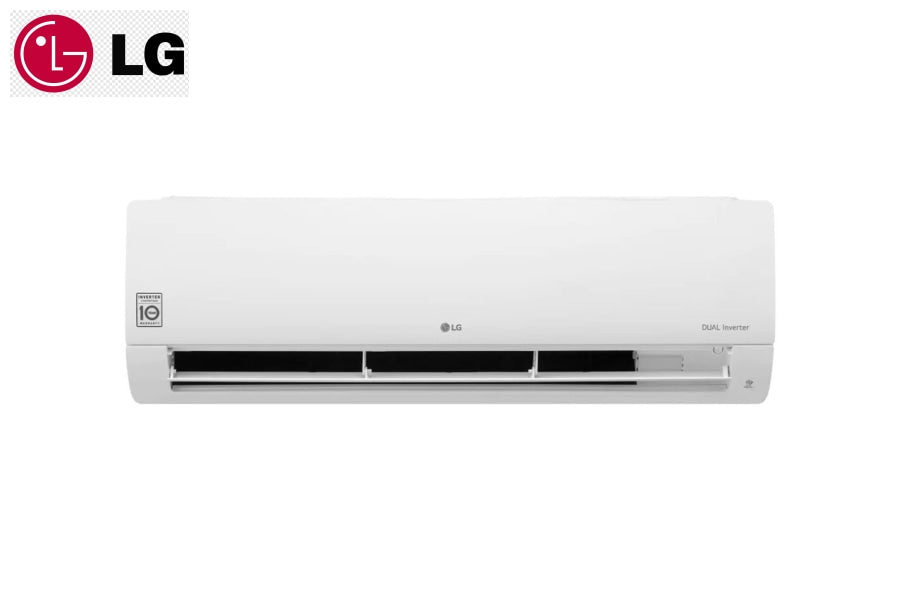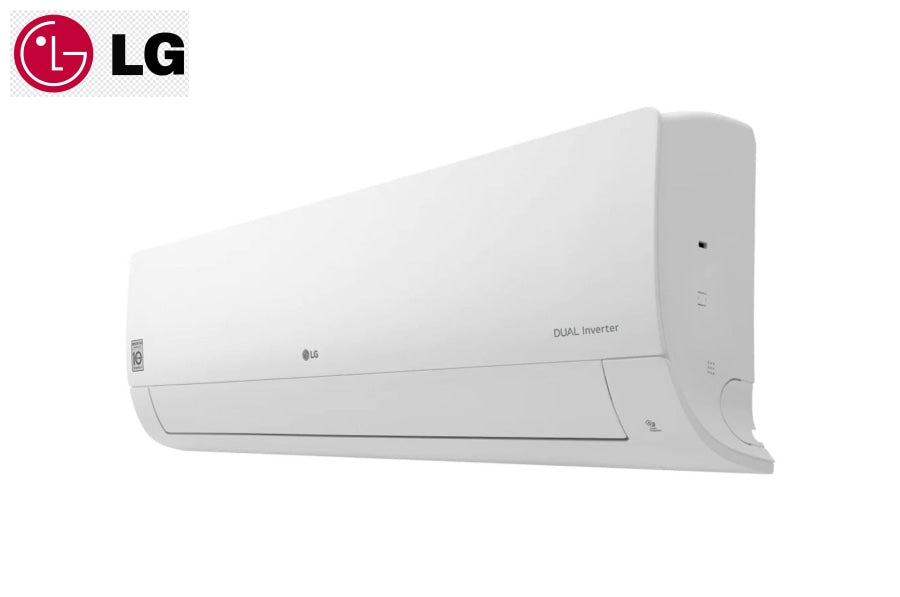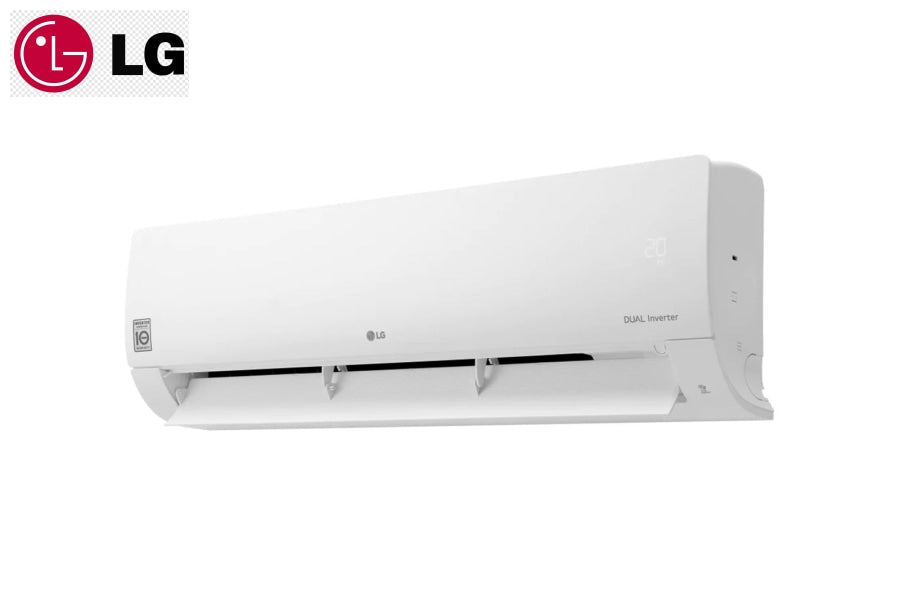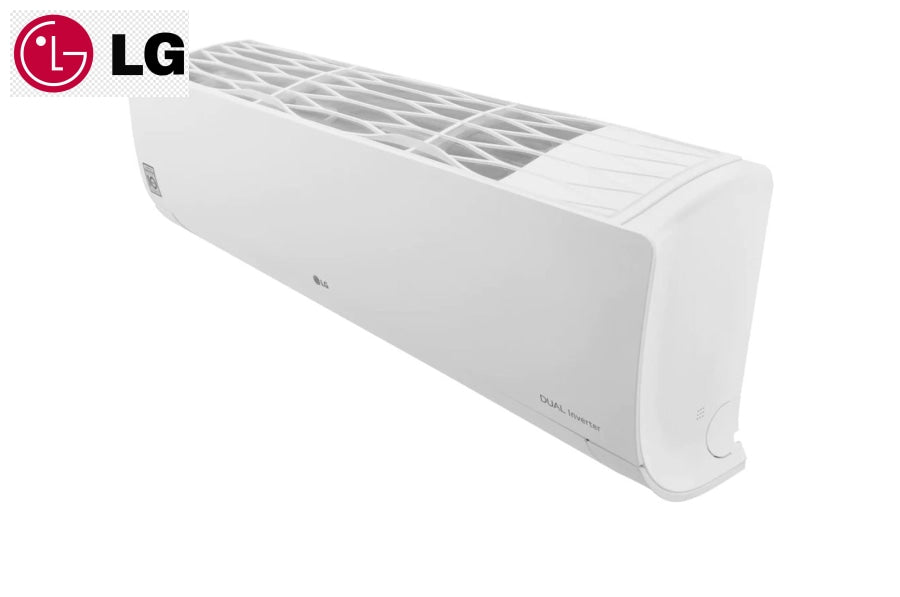 LG 1.5HP Dual Inverter WiFi Air Conditioner (HS-12ISY)
---
Dual Inverter Compressor™ With 10 Year Warranty
LG's Dual Inverter Compressor
TM
solves improper, ineffective and noisy problems, resulting in an air conditioner that cools faster, lasts longer, and runs quieter.
With the 10year warranty on the compressor, users can enjoy the benefits of LG air conditioner for a longer period of time.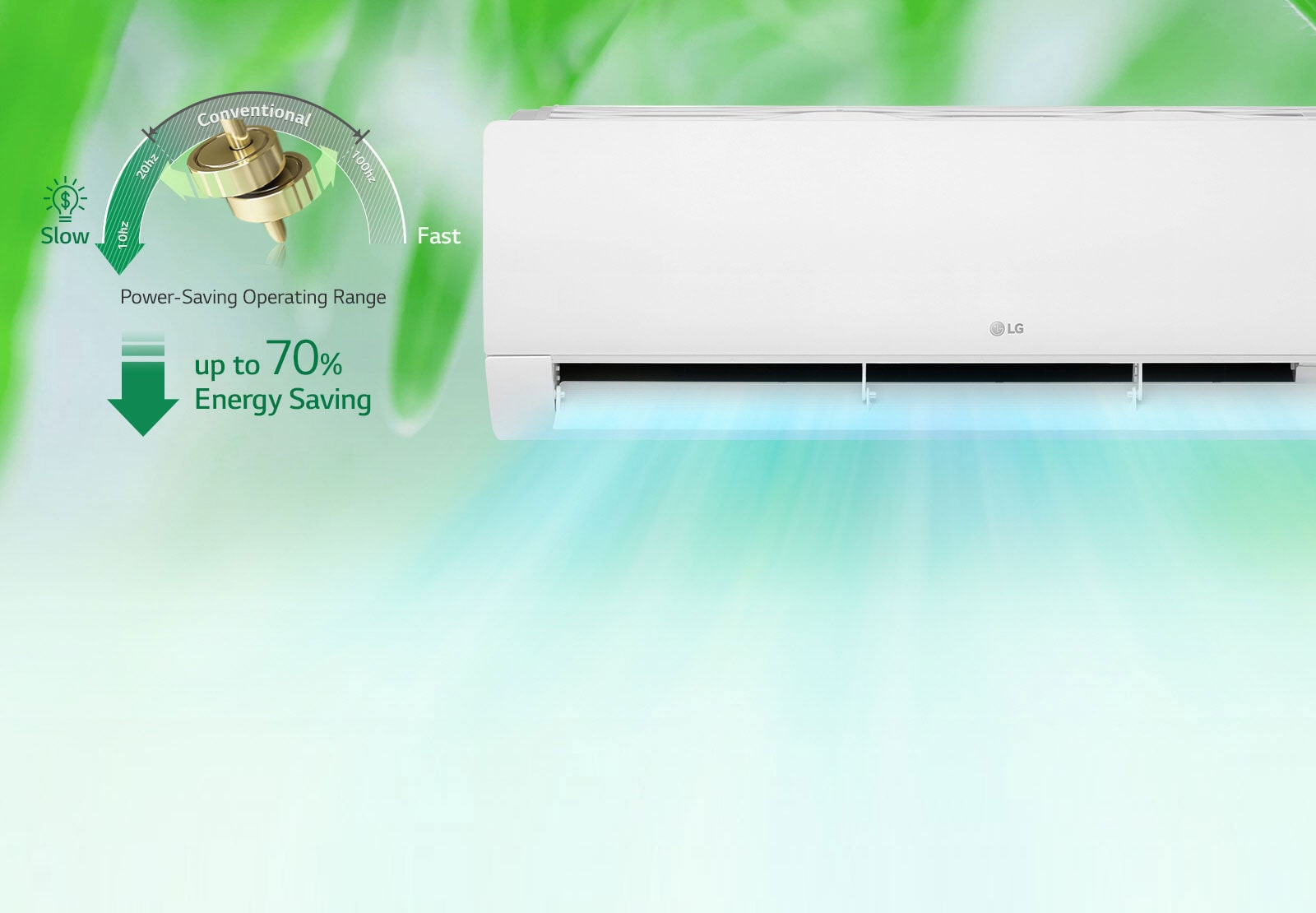 Energy Saving
Inverter Compressor constantly adjusts a compressor's speed to maintain desired temperature levels. Moreover, Dual Inverter Compressor™ with power saving operation range frequency saves more energy than conventional compressor
Fast Cooling
LG air conditioner begins cooling the air fast using its high speed cooling range with Dual Inverter Compressor™, so it expels air farther and cool spaces faster.
ThinQ™ (Wi-Fi)
Monitor operational status and Easily Control an air conditioner's functions at anytime / anywhere with Wi-Fi connection.



Low Noise
LG air conditioners operate at low sound levels, thanks to LG's unique skew fan and Dual Inverter Compressor™ which eliminate unnecessary noise and allow for smooth operation.
Simple and Slim Design with Hidden Display

LG air conditioner's slim and modern design makes easy installation and convenient cleaning with EZ sliding filter.

*The actual product image may differ from the image shown above.
Quick and Easy Installation

LG air conditioners are designed for easier and more efficient installation, regardless of the surroundings and the number of persons involved in the installation process. By reducing the manpower and time required for installation, it is now possible to install more air conditioners at more homes in a shorter period of time.

Dual Inverter Compressor™
10 Year Warranty
Sleep Mode will increase the temperature by a degree every 30 minutes, and eventually by 2 degrees per hour to create a more comfortable and sound sleeping atmosphere.
Gold Fin™
The Gold Fin™ ensures that the surface is more resistant to corrosion and enhances the durability of heat exchanger for a much longer period.
DIMENSIONS
SUMMARY
CAPACITY

1.5HP

DIMENSIONS NET W X H X D (MM) INDOOR / OUTDOOR

837 x 308 x 189
717 x 495 x 230

MAIN TECHNOLOGY

Dual Inverter

ADDITIONAL BENEFIT

Active Energy Control
CAPACITY
Cooling (Min ~ Rated ~ Max)

3.52 kW
12,000 Btu/h
12,660 kJ/h

Capacity

1.5HP
POWER INPUT
Cooling (Min ~ Rated ~ Max)

1,030 W
RUNNING CURRENT
Cooling (Min ~ Rated ~ Max)

5.90 A
EER
EER

3.41 W/W
11.65 (Btu/h)/W
12.29 (kJ/h)/W
POWER SUPPLY
Power Supply

1, 230, 60 (Ø, V, Hz)

Available Voltage Range

187 ~ 276 V

Power Factor - Cooling

93%

Moisture Removal

1.25 l/h
2.64 pts/h

Circuit Breaker

15 A

Power Supply Cable

3 × 1 No. × mm²

Power Supply to Unit

Indoor

Power and Communication Cable

4 × 1 No. × mm²
INDOOR UNIT
Air Flow Rate - Cooling, Max/H/M/L

13/10/6.6/4.2 m³/min
459/353/233/148 CFM

Fan Motor Speed - Cooling, Max/H/HM/M/ML/L/SL

1650/1250/1140/1030/840/650/480 rpm

Sound Pressure Level - Cooling, Max/H/M/L/SL

-/41/35/27/21 dB(A)

Dimensions (W × H × D) - Net

837 x 308 x 189 mm

Dimensions (W × H × D) - Shipping

897 x 390 x 254 mm

Weight - Net

8.7kg

Weight - Shipping

10.5kg

Disconnect Switch

15 A

Exterior Color Code

Munsell 7.5BG 10/2 (RAL 9016)

Operation Range - Cooling

16 ~ 32 °C DB
61 ~ 90 °F DB
10 ~ 23 °C WB
50 ~ 73.4 °F WB
OUTDOOR UNIT
Air Flow Rate - Max

28.0 m³/min
989 CFM

Sound Pressure Level - Cooling, Rated

50 dB(A)

Dimensions (W × H × D) - Net

717 x 495 x 230 mm

Dimensions (W × H × D) - Shipping

839 x 532 x 324 mm

Weight - Net

23.0kg

Weight - Shipping

24.7kg

Max. Fuse Size

15 A

Exterior Color Code

Munsell 9.54Y 8.34/1.31 (RAL 9001)

Operation Range - Cooling

18 ~ 48 °C DB
PIPING
Size - Liquid

ø 6.35 mm

Size - Gas

ø 9.52 mm

Connections Method - Indoor/Outdoor

Flared/Flared

Drain Hose Size - O.D, I.D

21.5, 16.0 mm

Max Piping Length Capacity

98%
BETWEEN INDOOR & OUTDOOR
Piping Length - Min/Standard/Max

3/7.5/20 m

Piping Length - No Charge

12.5 m

Max. Elevation Difference

15m

Piping Connection Heat Insulation

Both liquid and gas pipes
REFRIGERANT
Type

R32

Pre Charge

570g

Additional Charge

15g/m

Control

Capillary

Global Warning Potential

675

t-CO₂ eq

0.385
TOOL CODE(CHASSIS)
Indoor / Outdoor

SJ / UA3
COMPRESSOR
Type

Twin Rotary

Model

DST102MAA

Motor Type

BLDC

Oil Type / Maker

PVE (FW68D) / IDEMITSU

Oil Charge

280cc

Manufacturer / Country of Origin

LG Electronics / China
FAN(INDOOR)
Type

Cross Flow Fan

Motor Output

30W
FAN(OUTDOOR)
Type

Propeller Fan

Motor Type

AC

Motor Output

25W

Motor Insulation

Class B

Motor Enclosure / Ingress Protection

TEAO/IP44
HEAT EXCHANGER
Evaporator - Material, Tube / Fin

Cu/Al

Evaporator - (ø x Row x Column x FPI x L) x Qty.

(ø7 x 2 x 15 x 21 x 616.8) x 1

Evaporator - Corrosion Protection

PCM

Evaporator - Fin Type

Slit

Condenser - Material, Tube / Fin

Cu/Al

Condenser - (ø x Row x Column x FPI x L) x Qty.

(ø5 x 2 x 22 x 21 x 686) x 1

Condenser - Corrosion Protection

Gold

Condenser - Fin Type

Louver