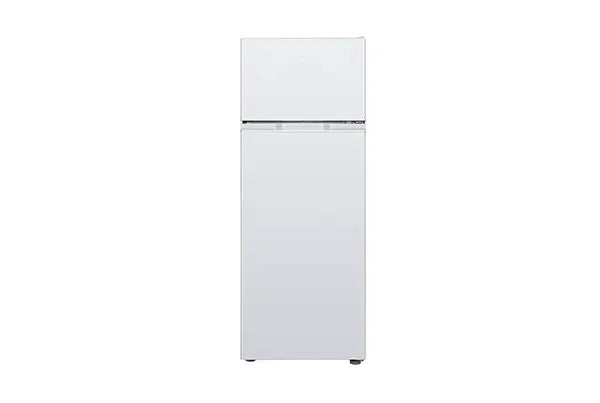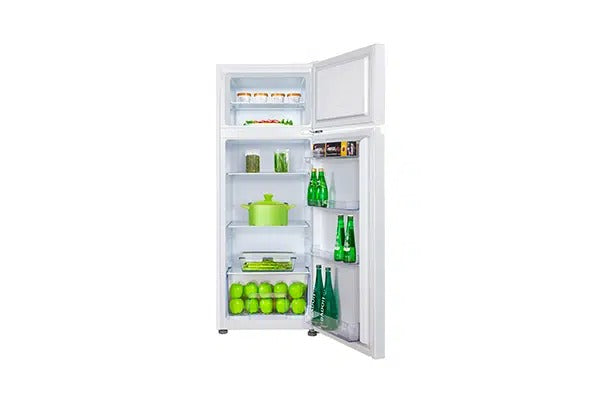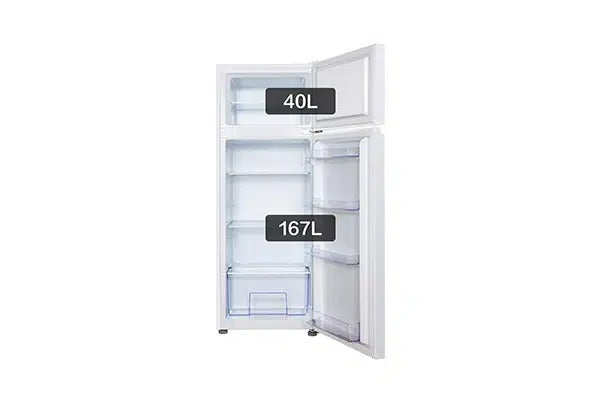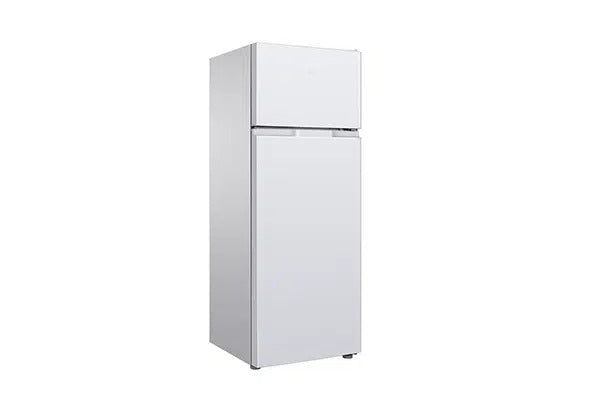 TCL 7.3 cu. ft. TRF-207PH Refrigerator
---
LED Lighting
How about enjoying better visual comfort inside your refrigerator while reducing your electricity bill? The LED lighting in your refrigerator helps you achieve this dual goal. This technology uses cold light to illuminate all the compartments of your refrigerator
Integrated handle
Invisible handle integrated in the door for an elegant and modern design. No overhang, no visible screws, perfect alignment with kitchen furniture.
Castors
The castors at the back of the fridge allow it to be moved effortlessly: practical for cleaning.
Removable Gaskets
For perfect hygiene and insulation, our door seals are removable. This facilitates their regular maintenance and allows them to be replaced over time if necessary (we guarantee a minimum of 10 years of availability for our spare parts).
Adjustable shelf
The adjustable shelf gives you the freedom to quickly organise the storage space as you wish, according to your storage needs and the size of the food.
Adjustable feet
Adjustable feet to guarantee perfect stability of the appliance, even on uneven floors, to avoid vibrations and parasitic noise
General
Commercial reference  TRF-207PH
Type  Fridge Freezer F '21 range
Design type  FREESTANDING
Cooling


Cool Air Distribution Mode  Direct Cooling


Refrigerator
Major Compartment type  Fresh-food
Major Compartment volume  167 l
Major Defrosting type  manual defrost
Major opt temp setting  4 C
Major Freezing capacity  - kg / 24h
Wine storage - Nb. of std. wine bottles  -
Freezer
Freezer Compartment volume  40 l
Freezer Defrosting type  manual defrost
Freezer opt temp setting  -18 C
Freezer Freezing capacity  2 kg / 24h
Additional Compartment type  -
Additional Compartment volume  - l
Additional Defrosting type  -
Additional opt temp setting  - C
Additional Freezing capacity  - kg / 24h
Power outage safe storage time  12h
Freezer Storage Compartments  1 Shelf
Ice Cubes Accessory  Ice Tray


Design
Freezer Compartment type  4-star
Interior Colours  Light Blue
Power & Information data
Energy efficiency class  E
Annual energy consumption  175 kWh
Acoustical noise class  C
Power supply  220-240V~50Hz
Maximum ambient temperature  38 C
Minimum ambient temperature  10 C
Power consumption (standby)  0,5 W
Colour-tuneable light source  No
Connected light soure  No
Directional light  No-directional
High luminace light source  No
Light Anti-glare shield  Yes
Light mains or not  no-mains
Lighting technology used  LED
Guarantee duration  24 months


Dimensions & Weight
Product Size  545 / 1440 / 550 mm
Packaging size  580 / 1505 / 580 mm
Product / packaging  40,00 / 48,00 kg