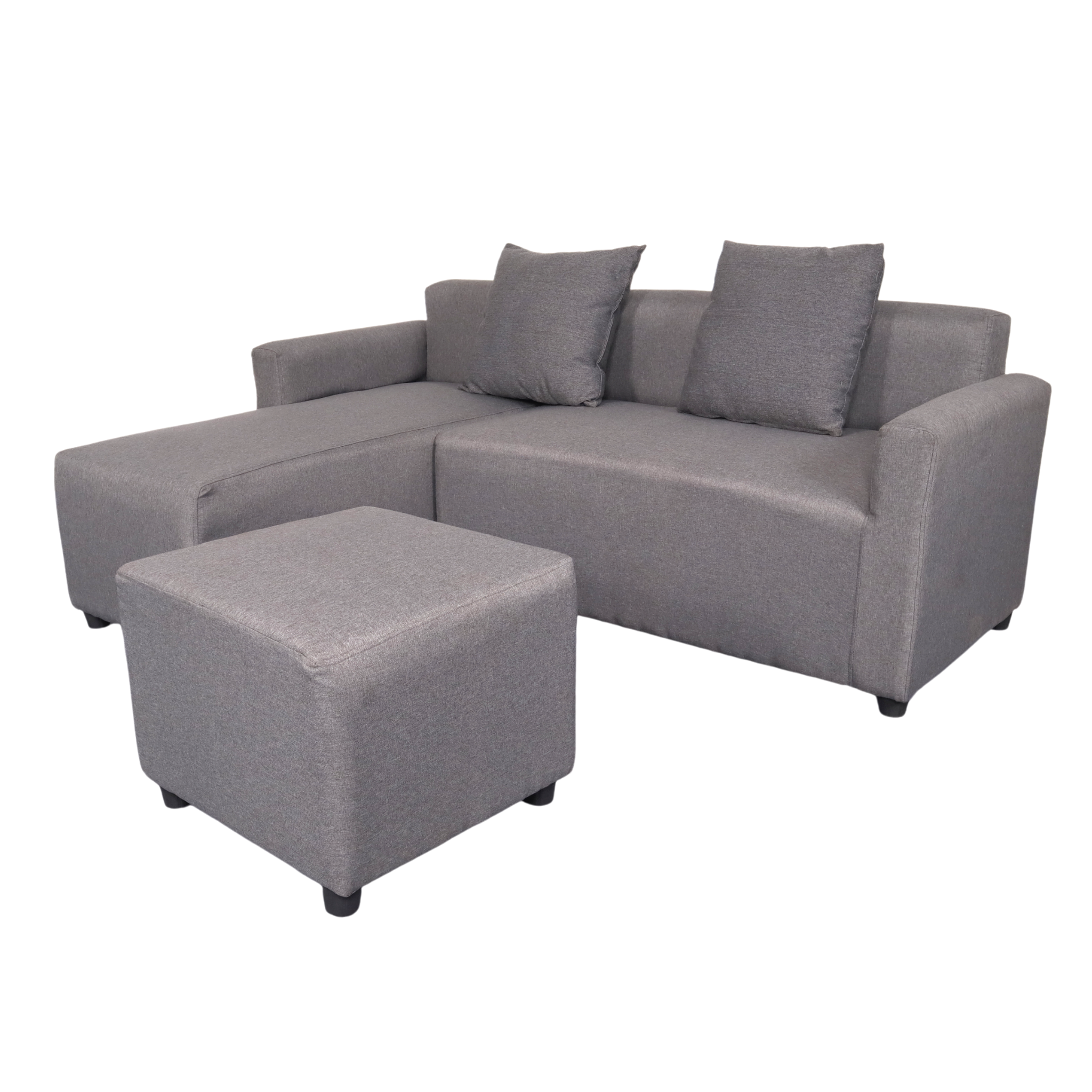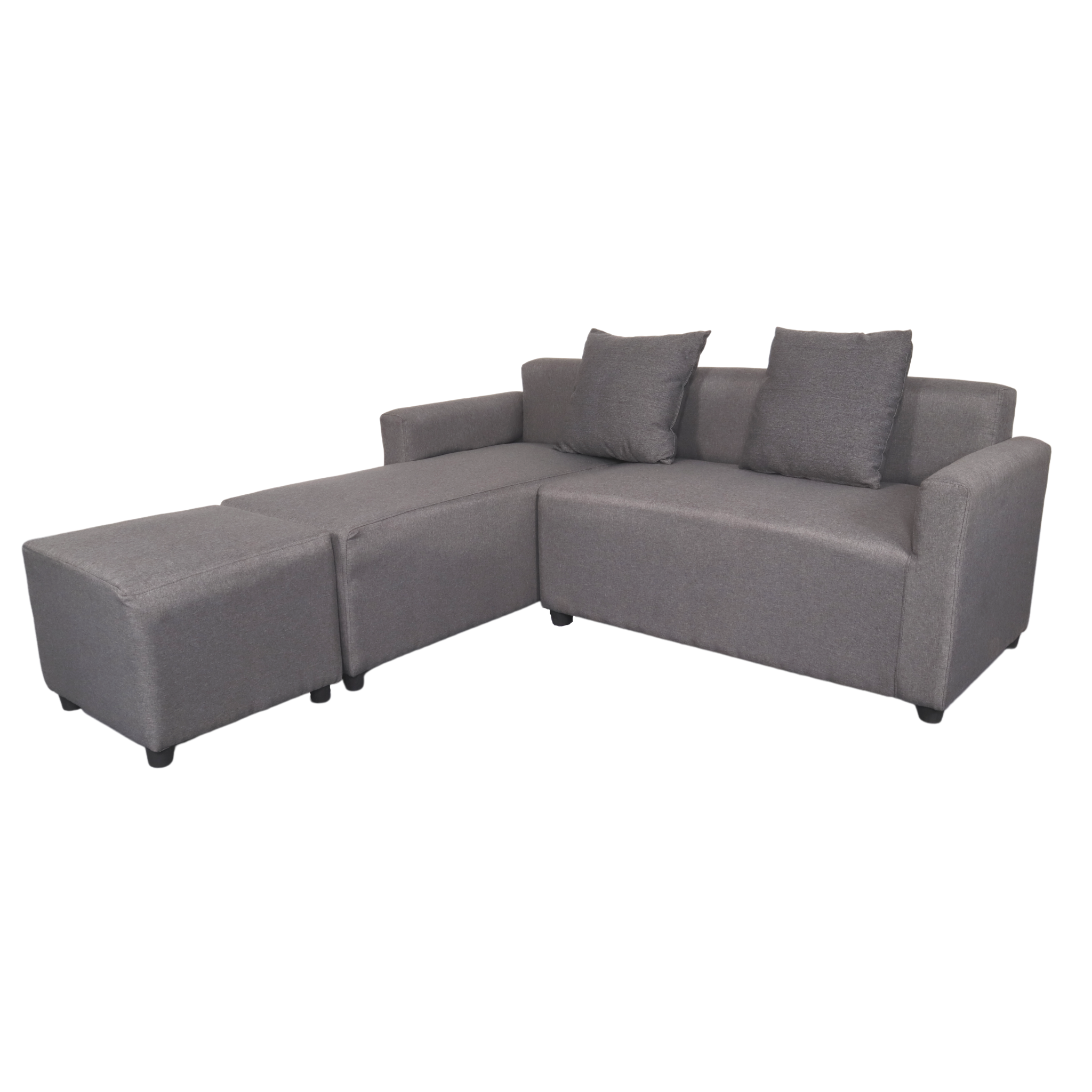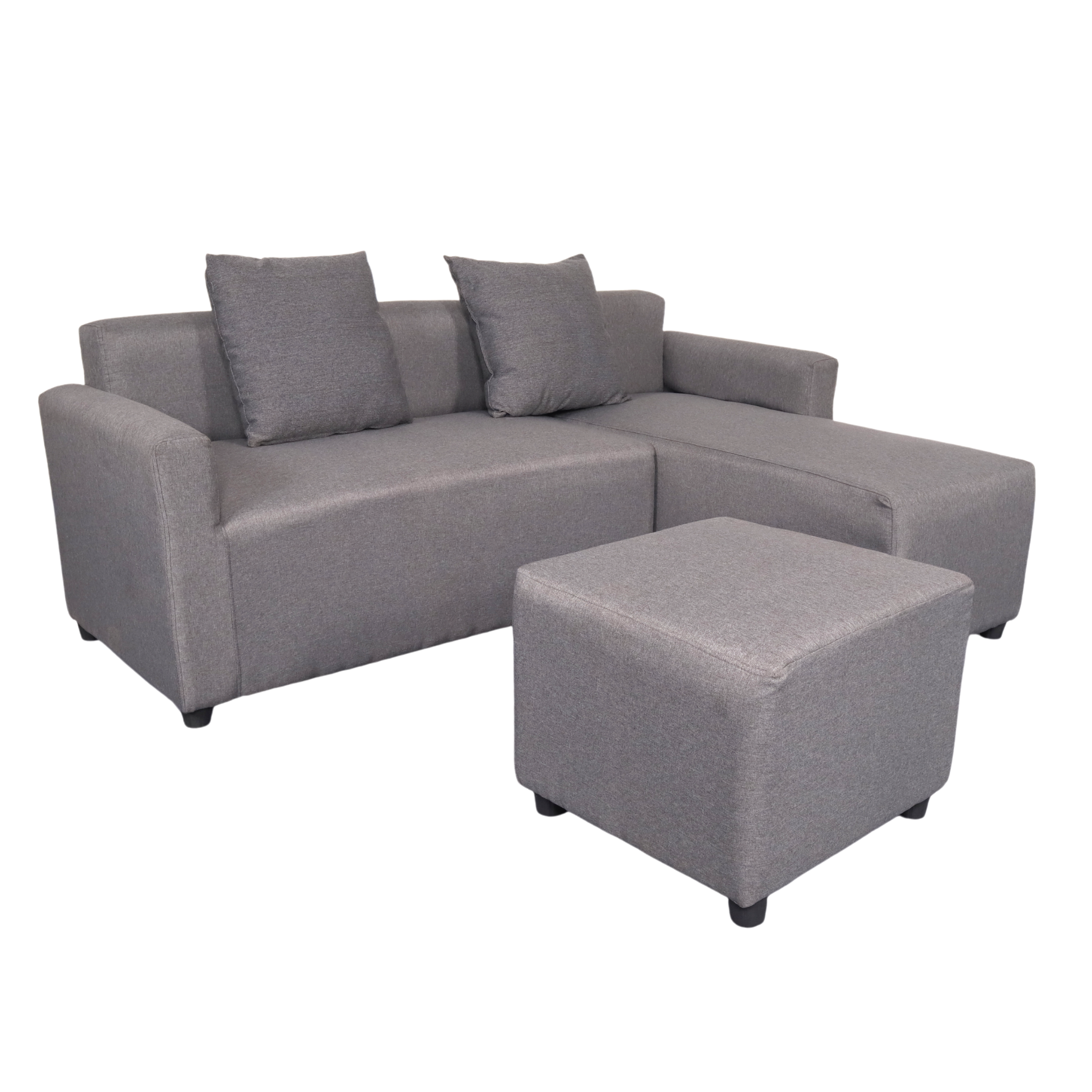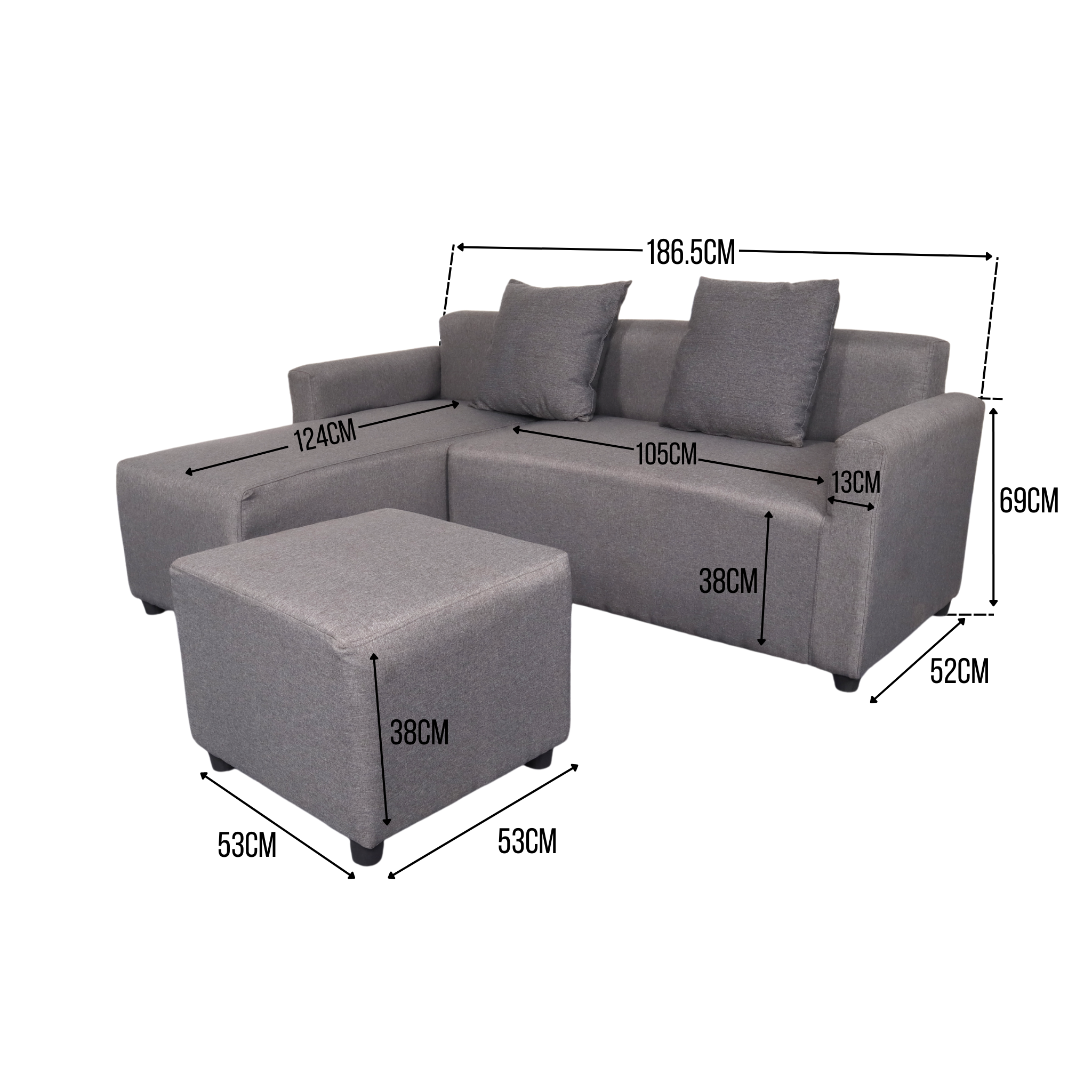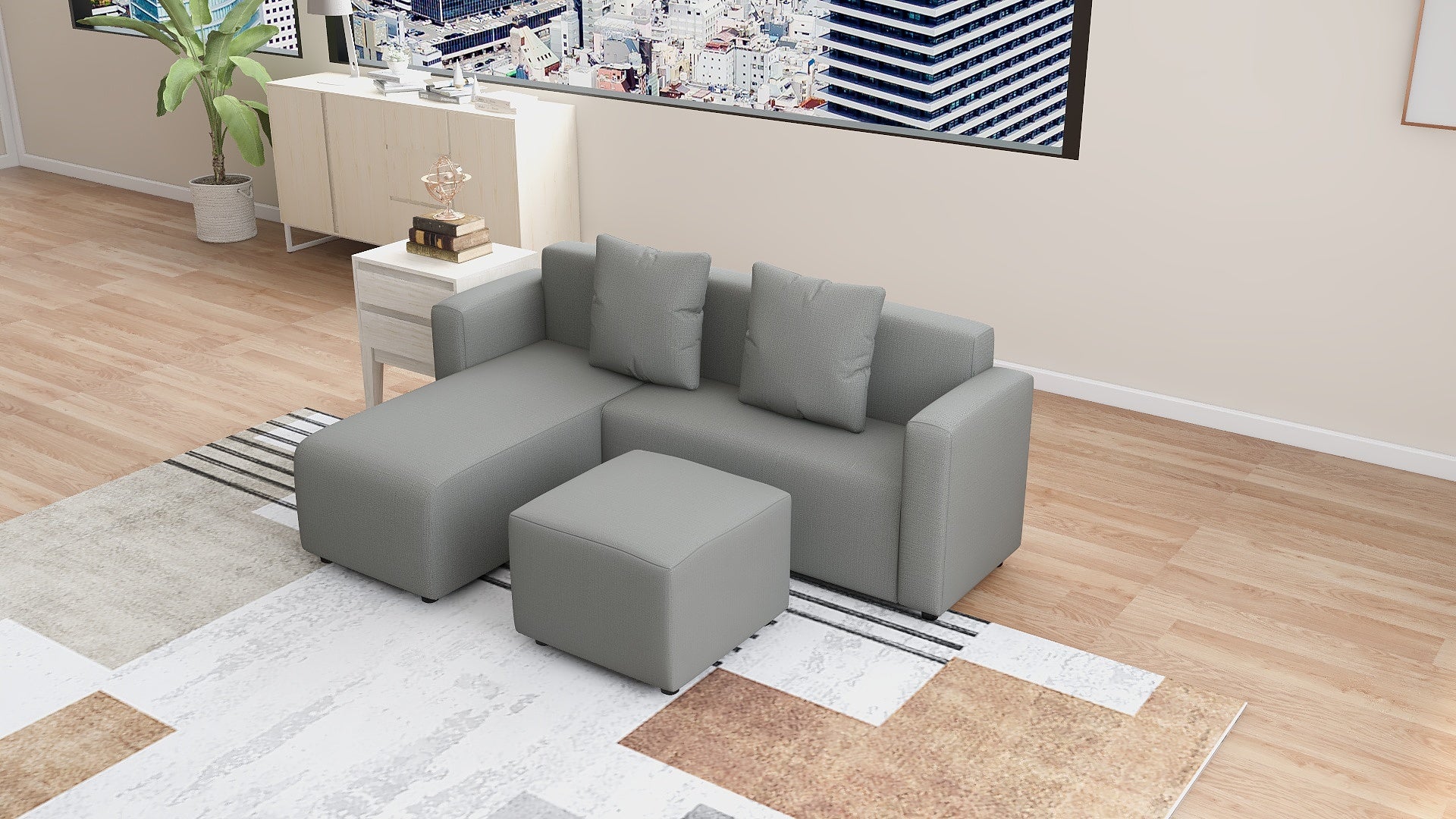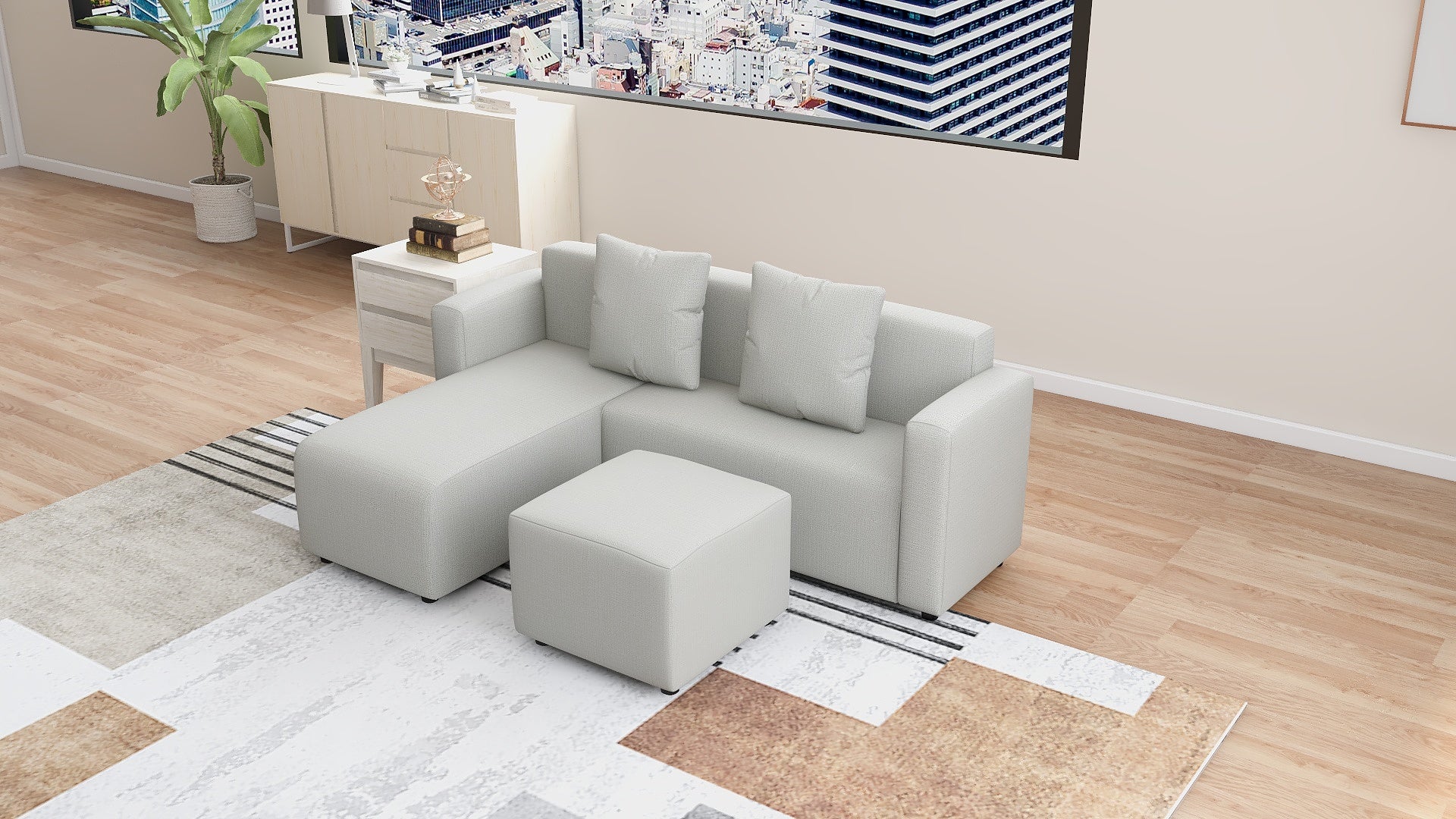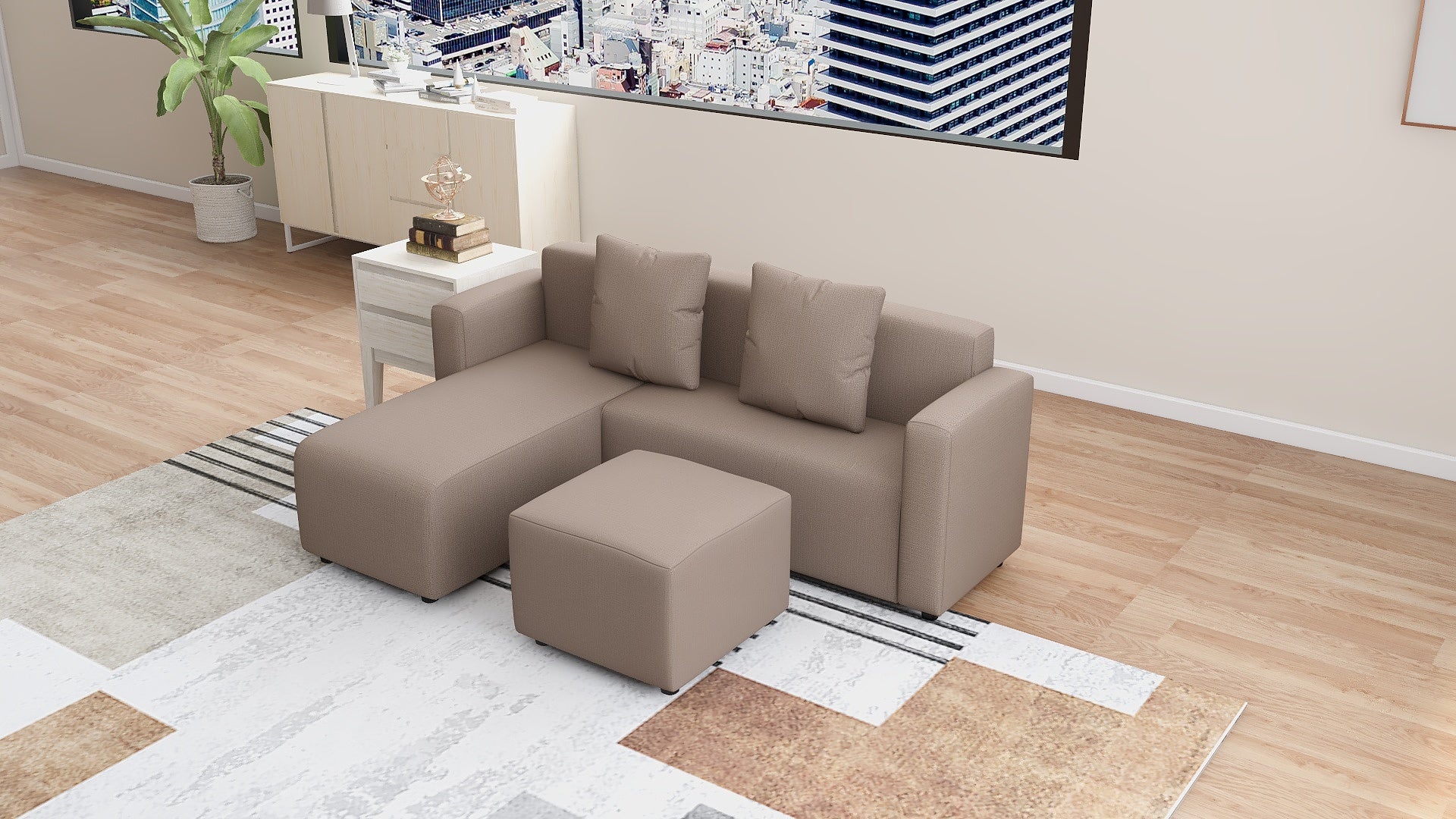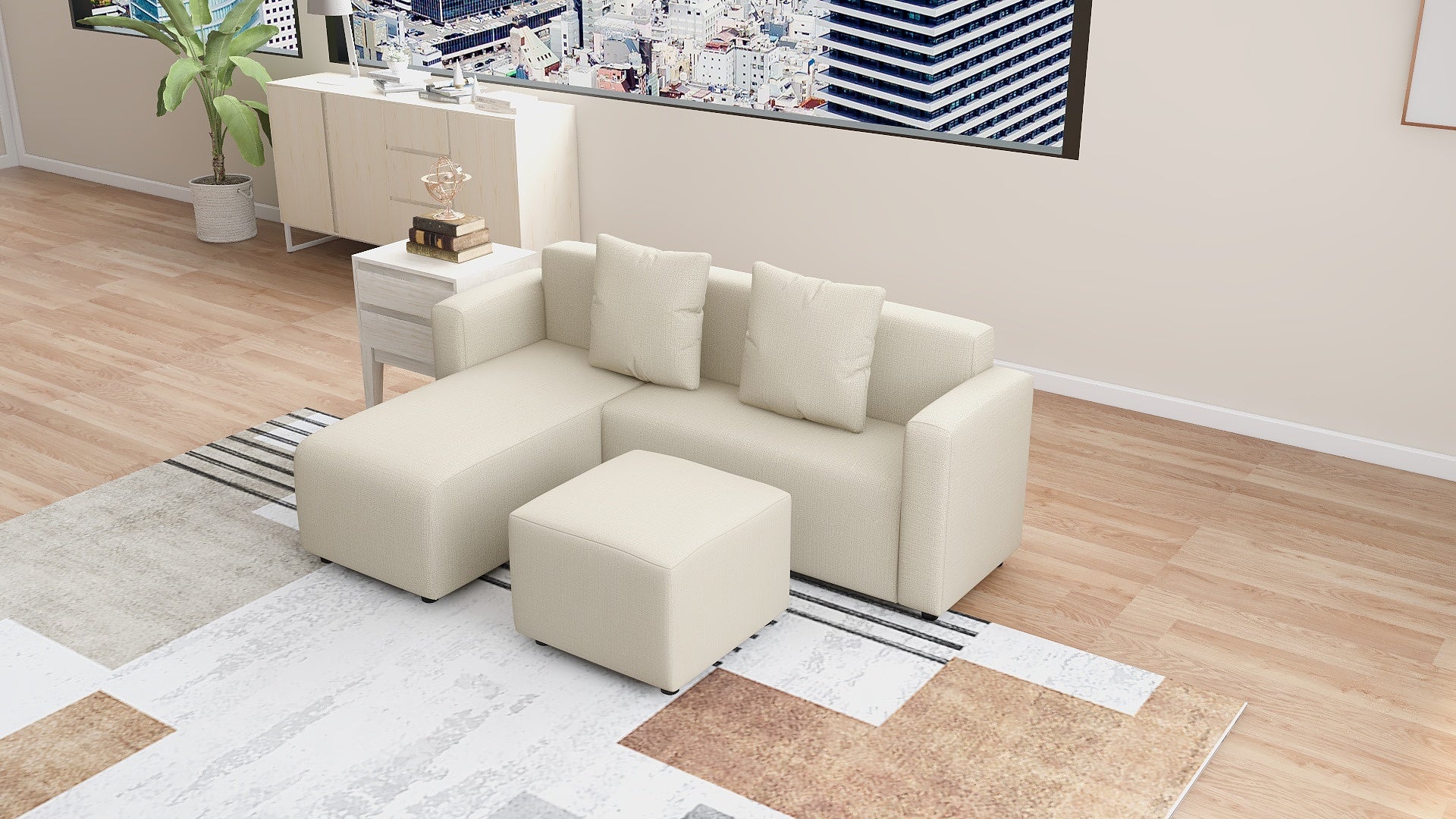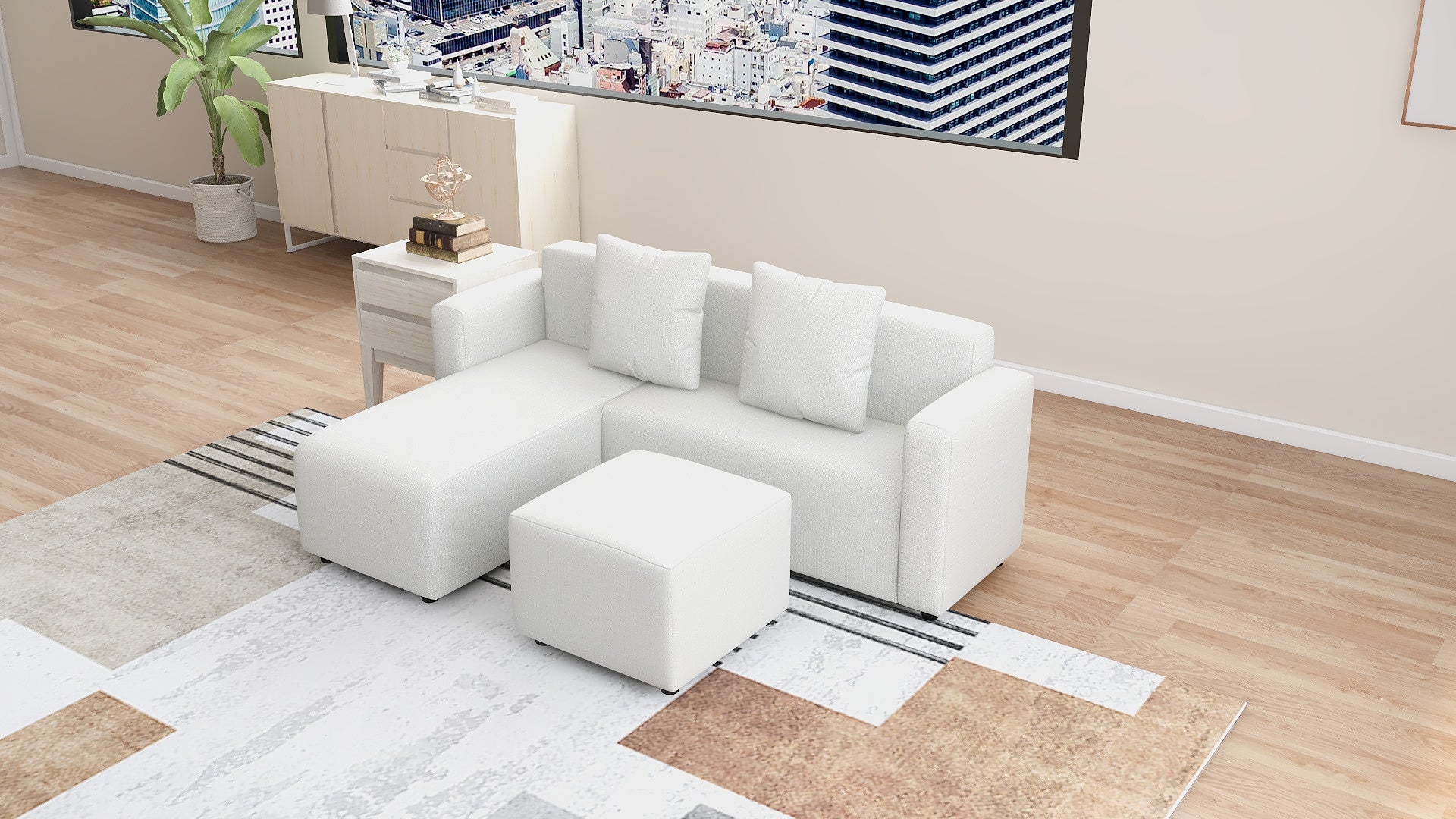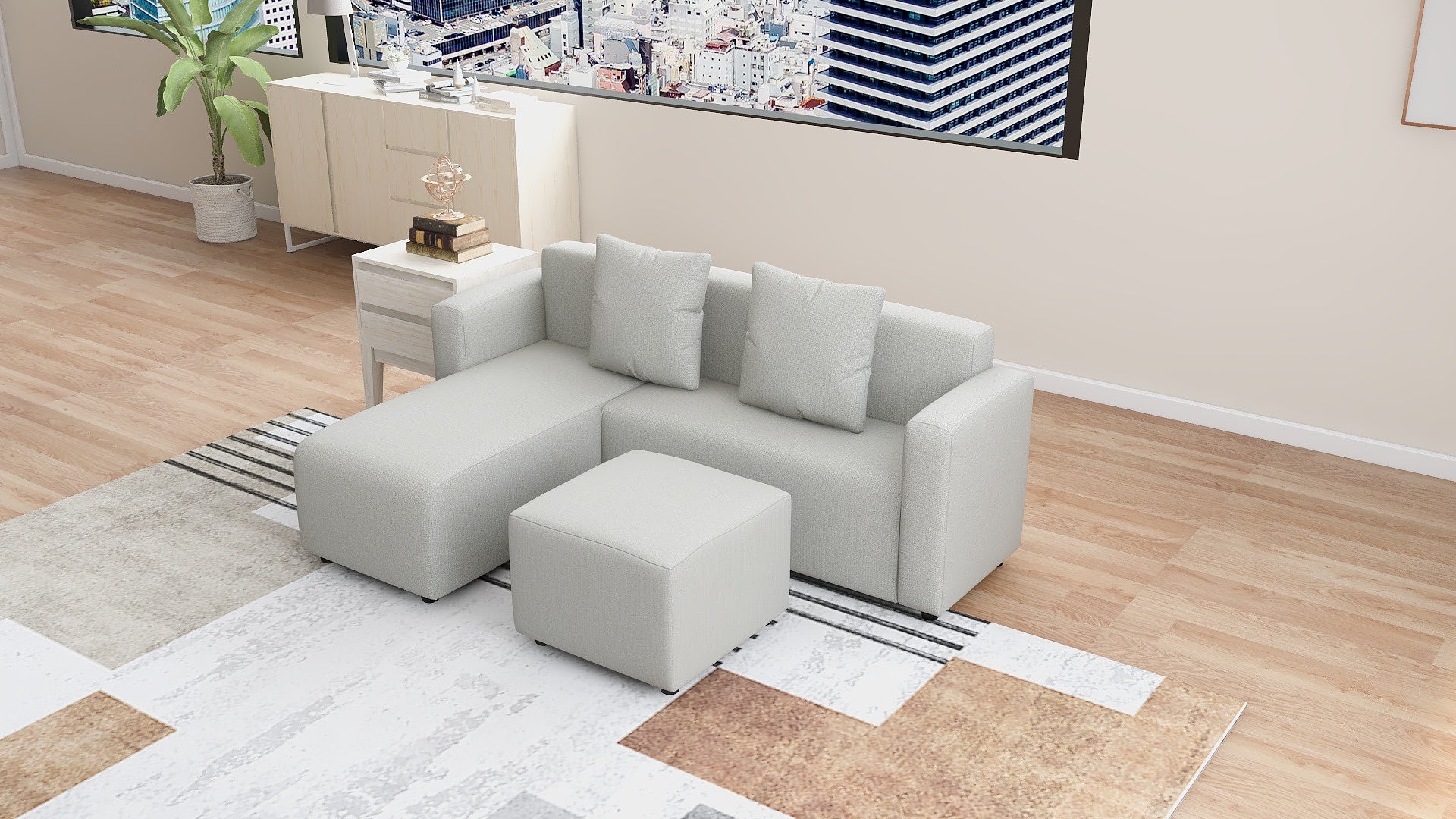 HARVEY L-Shape Fabric Sofa with Ottoman
---
Introducing Harvey, the luxurious L-shaped sofa that promises to elevate your living room to new heights of comfort and style. Crafted with a spacious design, this premium sofa offers ample seating space for you and your family to sit back, relax, and enjoy your favorite TV shows, movies, or games.
Dimension
| | |
| --- | --- |
| Length | 186.5 cm |
| Width | 119 cm |
| Height | 69.5 cm |
Fabric Sofa Care
Keep the sofa away from direct sunlight to prevent the color from fading out.
Vacuum and clean your fabric sofa regularly, at least once a week.
Treat and remove stains immediately.
Vacuum the spot to remove any loose particles available.
Mix a small amount of dish soap with cool water to create a mild cleaning solution.
Dampen a microfiber cloth in the solution and gently blot the stain. Avoid rubbing the fabric or blotting it forcefully as it can cause the stain to set in further.
Use a fresh cloth (dampened with plain water) to dab away the soap mixture.
Press on the wet spot with a clean and dry cloth or paper towel to soak up the excess moisture from the fabric.
Direct your fan to the spot to speed up the drying process.
Warranty
6 months manufacturer defect warranty on internal structure, excluding fabric cover. Warranty does not cover wear & tear, misuse, abuse, modified, cleaned with wrong cleaning method, cuts/scratches/dents caused by user, placed outdoors or humid condition. Warranty applies to domestic use only.
Disclaimer
Minor discrepancy in product photos in different fabric colors are rendered and is modeled to be as accurate as possible. However, due to lighting and different devices used, color may vary slightly from actual photos.