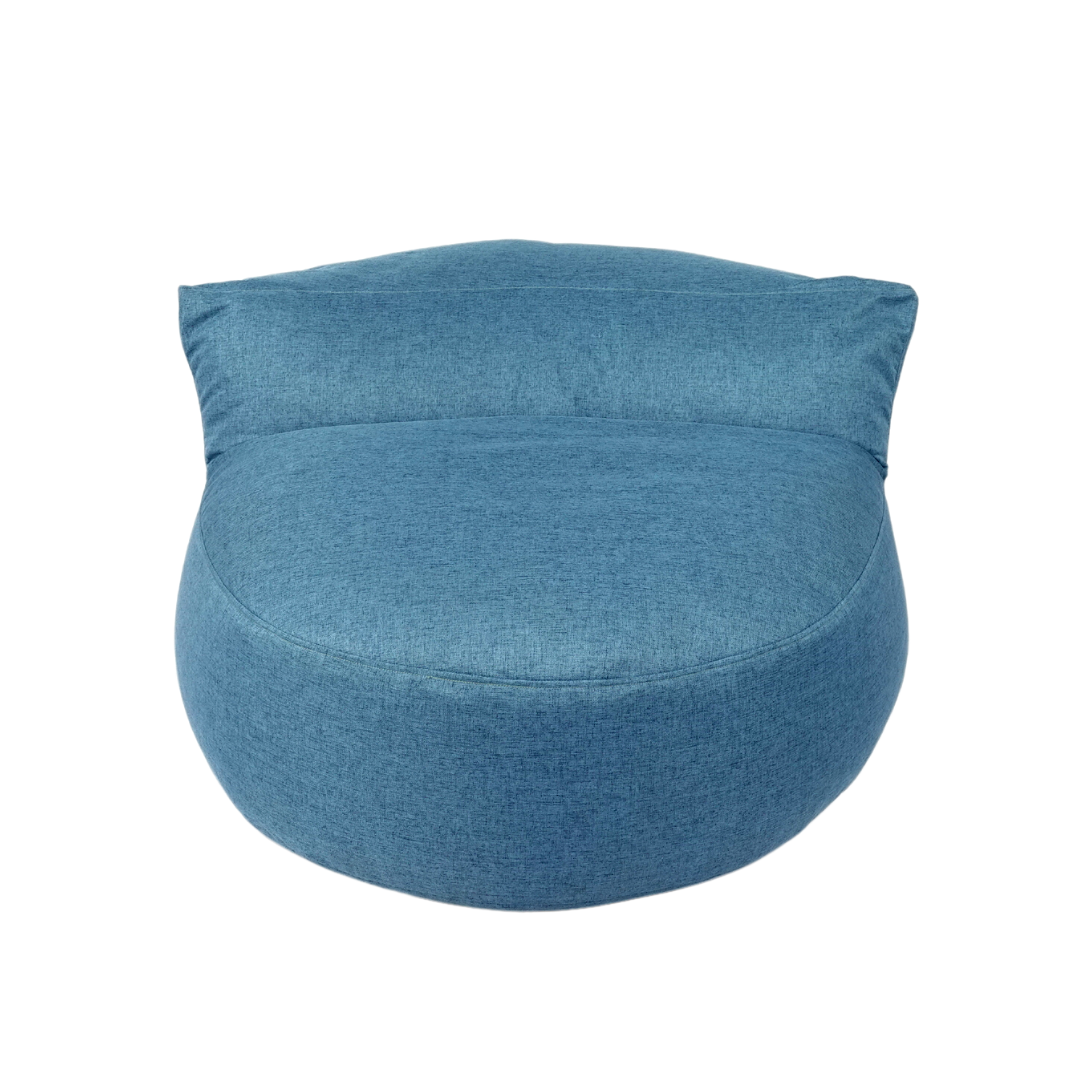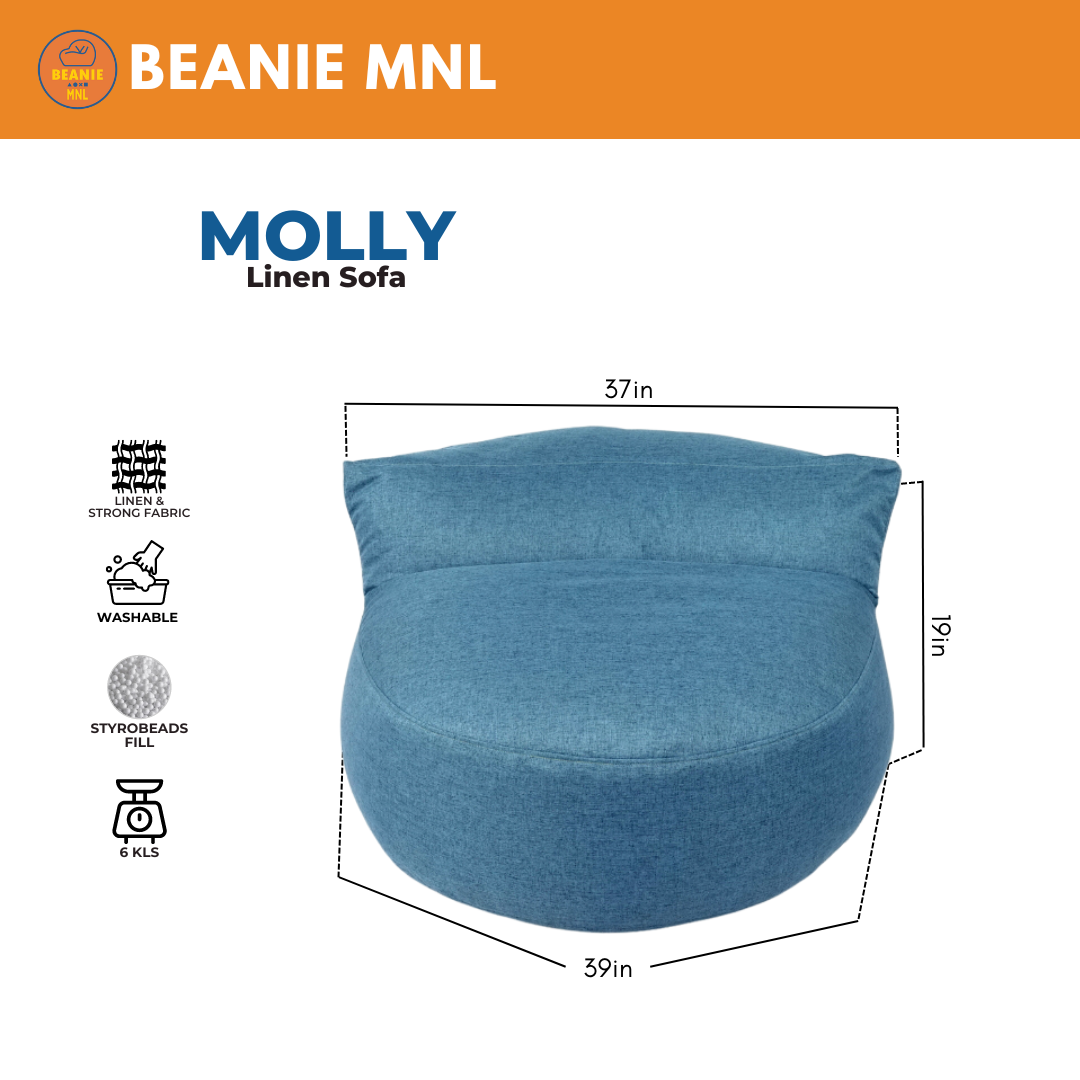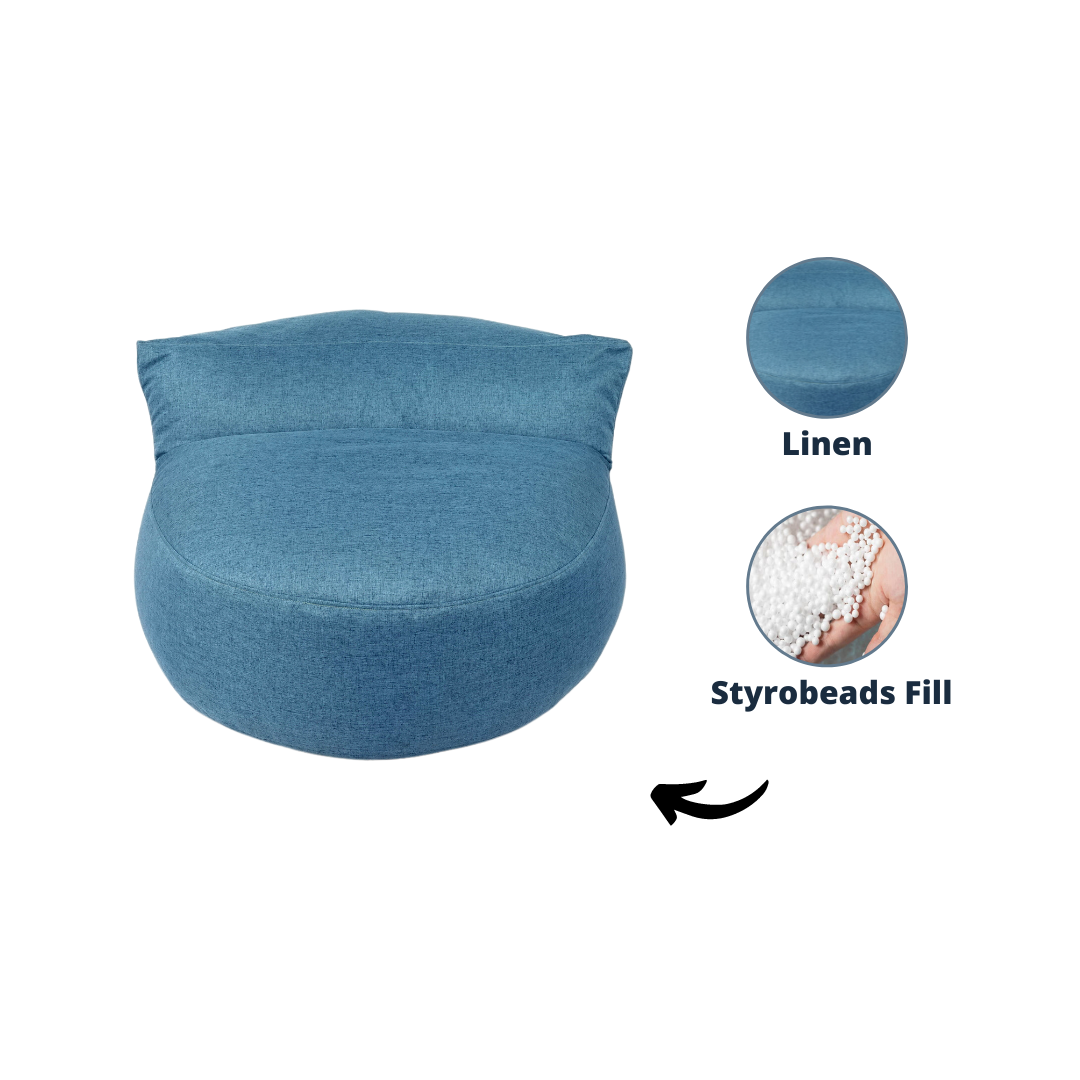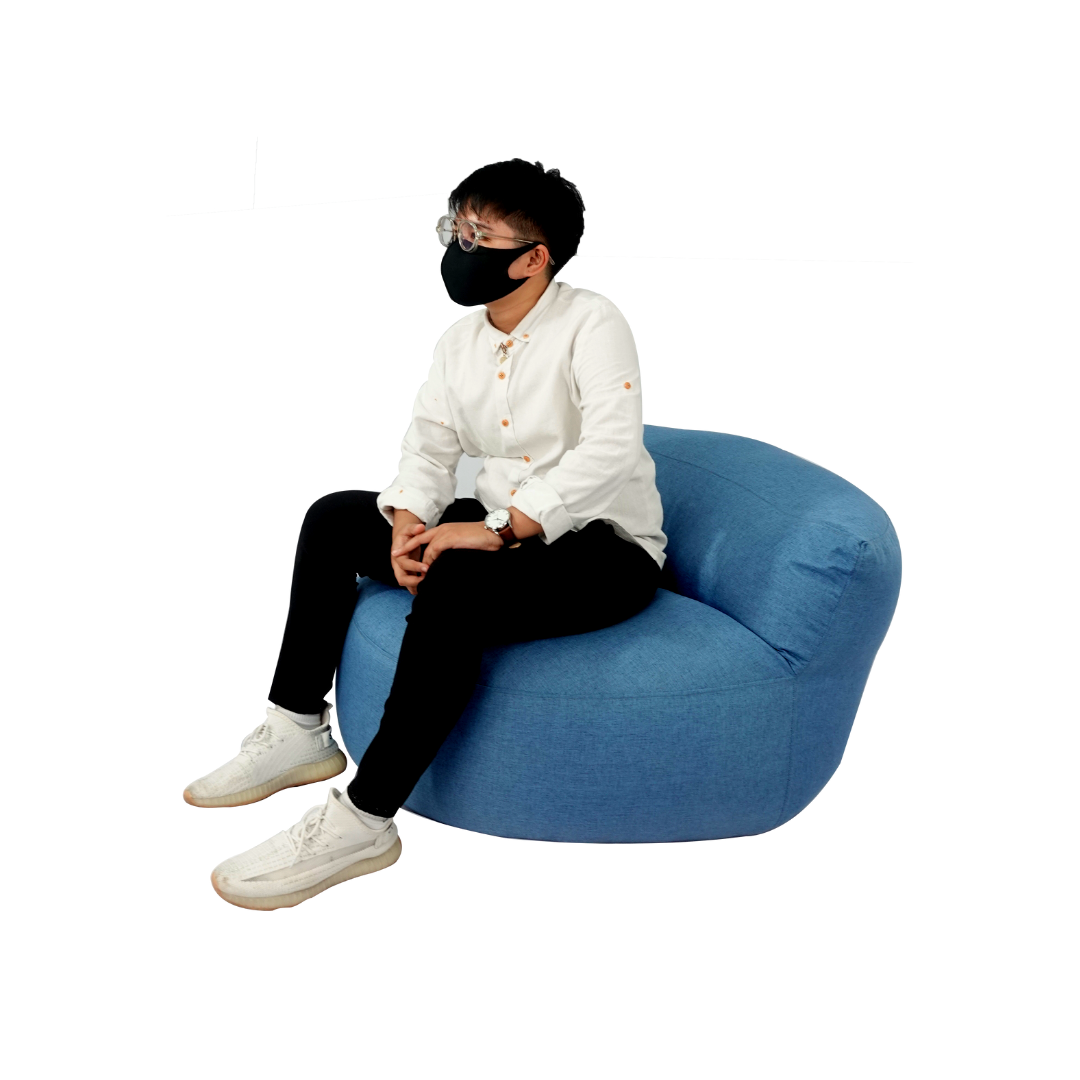 Beanie MNL - MOLLY Linen Sofa
---
Molly is a comfy cutie that's also built to be sturdy. This beanbag is filled with small and finely shredded styro-beads, meaning its durability comes with lightweight- almost emulating the feeling of floating in the wind.

Details are the following:

Height: 19"
Width: 39"
Length: 37"
Floor to Seat: 10"
Weight: 6kls
Materials: Linen Cover
Fillers: Styro-Beads
Disclaimer:

Minor discrepancies in product photos in different fabric colors are rendered and modeled to be as accurate as possible. However, due to lighting and different devices used, color may vary slightly from actual photos.