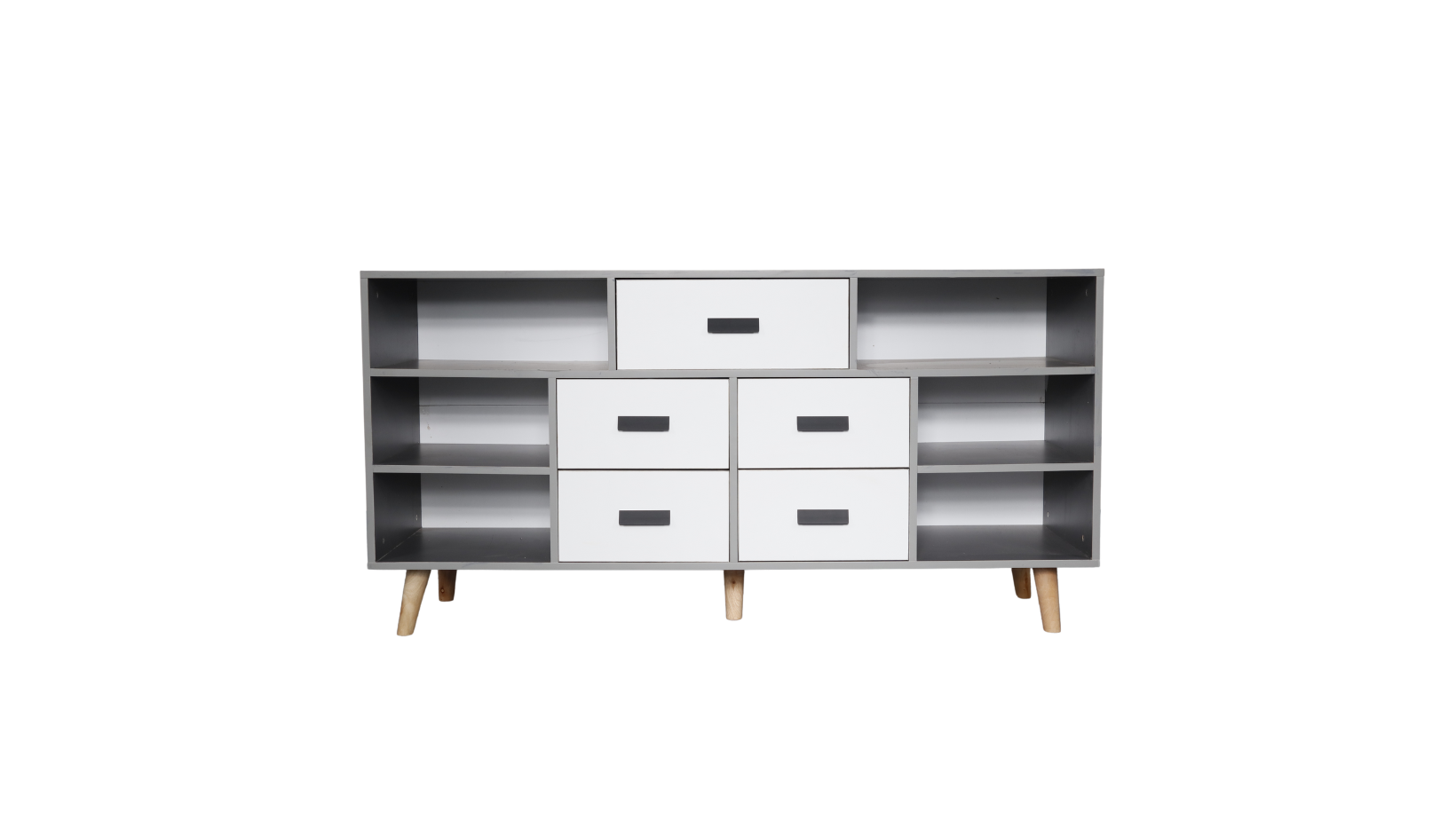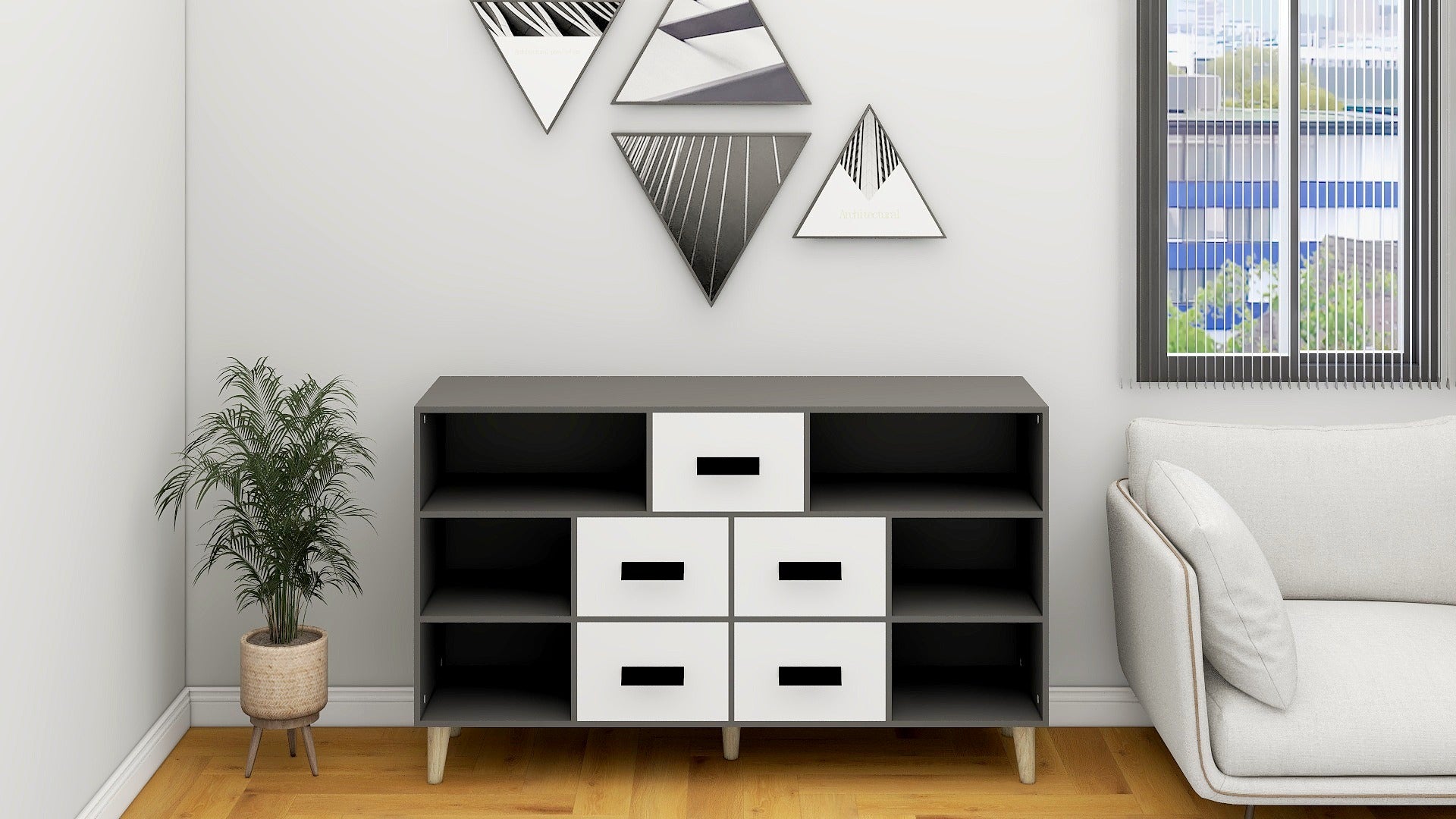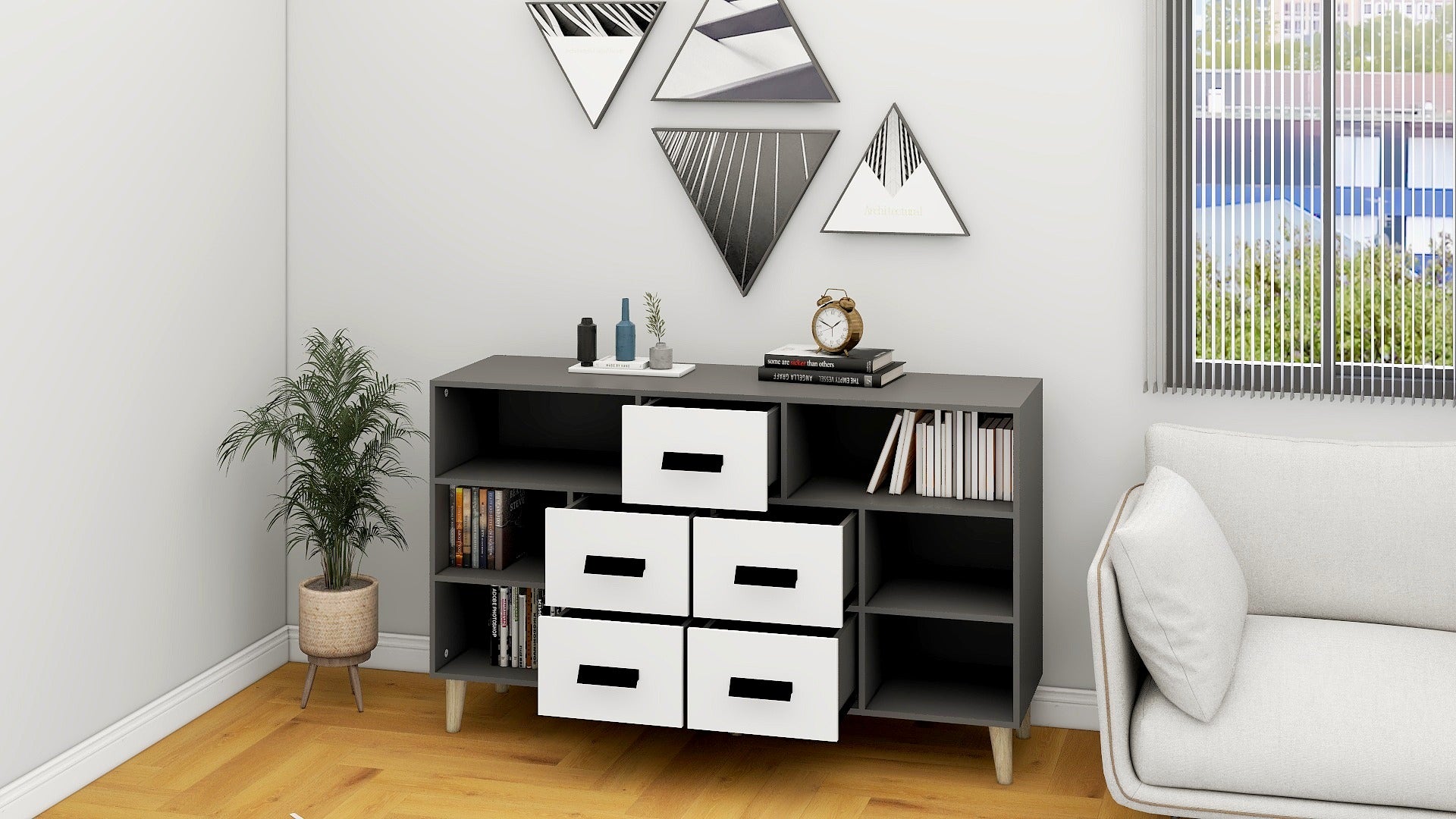 OMEGA Back Cabinet with Drawers
---
Material
- PVC Laminated Particle Boards and MDF
- Metal Handle


Specification
| | |
| --- | --- |
| Length | 152.5cm |
| Width | 45.5cm |
| Height | 77cm |
Product Care Instructions

• Avoid contact with water. Do not clean with wet cloth.

• Use a soft, damp cloth. Where needed, use a mild, alcohol-free soap that doesn't cause abrasion. Wipe dry with another cloth to remove residual moisture. Use dehumidifier to prevent molding.

• Place furniture away from direct sunlight and areas with high humidity.

• Completely dry clothing before storage. Do not store damp item.

• To prevent molding, place furniture in ventilated area.
Disclaimer
Minor discrepancy in product photos in different fabric colors are rendered and is modeled to be as accurate as possible. However, due to lighting and different devices used, color may vary slightly from actual photos.